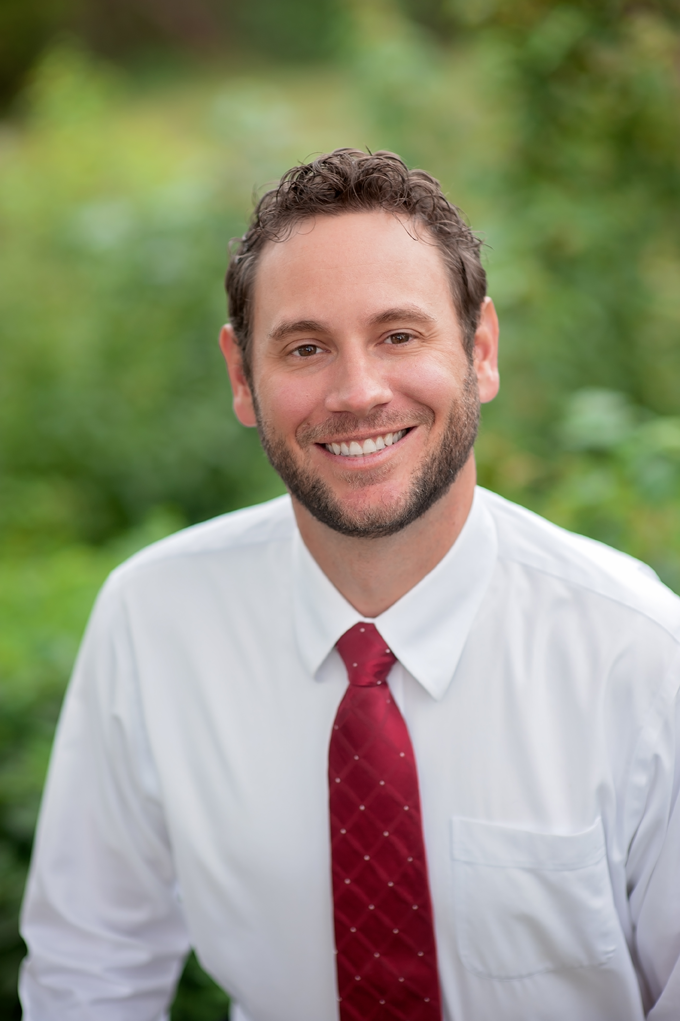 I love being an orthodontist and the impact I can make in patients' lives, both physically and emotionally, through the orthodontic process. I am truly blessed to have the opportunity to provide this service to my patients. The excitement and enthusiasm my patients show when their beautiful new smile is completed fuels me to work hard so all my patients can achieve that outcome.
I was born and raised in Northwest Indiana, just outside of Chicago. I went to college at Wake Forest University in Winston-Salem, North Carolina (Go Deacs!), where I received a Bachelor of Science in biology and was a proud member of the Alpha Nu chapter of Sigma Pi fraternity.
After graduating from college, I returned to Indiana to pursue my dream of becoming an orthodontist. I spent four years at the Indiana University School of Dentistry, where I received my Doctorate of Dental Surgery.
After earning my DDS, I had the great pleasure of working as a general dentist in Lafayette, Indiana. I greatly enjoyed working in a private practice and treating a great group of patients, but I still had a passion for the practice of orthodontics, so I decided to go back to school.
I completed my graduate orthodontic residency at the Indiana University School of Dentistry. I received a Master of Science, as well as a certificate in orthodontics and dentofacial orthopedics. My manuscript from my research was accepted for publication at the Angle Orthodontist Journal in August 2009.
Since completing my formal education, I have attended the annual regional Middle Atlantic Society of Orthodontists meetings and the national American Association of Orthodontists meetings, as well as my local Frederick Country Dental Society meetings that take place every month. Staying involved with my peers keeps me up to date on new technology and evolving scientific evidence so I can provide the most efficient and technologically advanced treatment available to patients. In addition to the AAO, MASO, and FCDS, I am also a proud member of the American Dental Association and the Maryland State Dental Association.
While at Wake Forest, I met my beautiful wife, Shey. She grew up in Frederick County and was a part of the first graduating class at Urbana High School (Go Hawks!). We have a six year old son named Heath and a four year old daughter named Siena who fill our lives with laughter, joy, and relentless energy! Of course, I can't forget our three cats, Mellow, Max and Lolli!
My family and I currently live in Ijamsville, Maryland. I love living in Frederick County; the small-town atmosphere in the community really makes me feel at home. I love my family more than anything and cherish the time we spend together. I enjoy all sports, including basketball, tennis, skiing, and scuba diving, but golf is by far my favorite. I also take the opportunity to travel with my family and friends whenever possible.